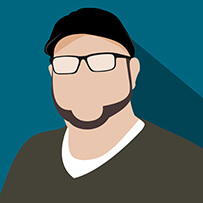 © 2020 All rights reserved.
I love seeing ideas go from concept to reality. Whether its a proof of concept, MVP, or full flagship product, I thrive on iterating swiftly and proactively.
In my spare time I enjoy hobby electronics (Raspberry Pi, Arduino), 3D Printing and prototyping, HAM Radio, rocking on my guitar, or relaxing with some video games.
Resume
Experience
DevOps / Production Manager
Managed developer resources, maintenance and launch schedules, backup and restore plans, uptime monitoring, client interaction, and project management.
Developer
Built, repaired and maintained website and apps using a variety of technology stacks.
End User Technologist
Maintained and supported all end-user systems (e.g. computers, phones, printers, network connections, etc...).
2008 - 2010
Utah Wedding Memories
Owner / Photographer / Videographer
- Oversaw main function of the business as a videographer and photographer
- Developed business website for customers
- Maintained all finances associated with running a small business
Education
2006
Utah Valley University
Associate of Science (A.S.), General Studies
Knowledges
AWS
Linux
Windows
MacOS
Monitoring
Backup/Restore
Adobe Creative Suite
Slack
Trello
Git
Kanban
Agile
NoSQL and SQL Databases